1
« on: August 17, 2008, 07:20:10 PM »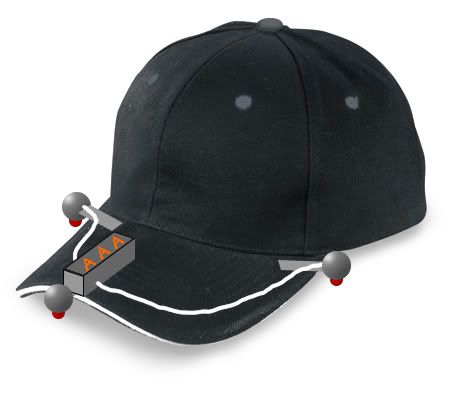 My intention was to create a "kit" that could be mass-produced and be effortlessly attached to any baseball cap.
The IRLEDS are attached to simple clips like shown. The housing for a triple-A battery could be attached to the top of the middle IRLED clip so that there's only two wires total, from the middle to the two sides. The IRLEDs are exposed and pointing down so that they're never obstructed
even when standing up some distance from the screen.
Can you see any reason why this wouldn't work?
If it would work, I've got a Wiimote stand
NOT
made out of plastic
or
metal that you might be interested in seeing.